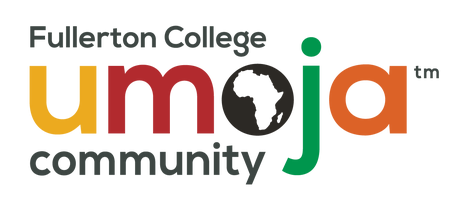 Fullerton College Umoja Community Program: A Wholistic Student Support Service
---
Program Requirements: Remain an active Umoja Scholar by completing these 2 requirements per semester
Requirement 1: Meet with an Umoja Counselor
Requirement 2: Attend at least two program activities (workshops, events or Porch Talks)
---
Events!
In-person Porch Talk on Oct 27 is Cancelled. Join us virtually on Nov 9!
---
Book an Appointment!
Personal Therapy: Please call Student Health Center at (714) 992-7093 and ask for Umoja Community Therapist, Nadine Henley
---
Services and Resources
---
Campus Resources
---
Additional Resources
---
Communication
Add [email protected] to your email contacts to avoid receiving our important updates in your spam folder.
---
About us!